Take your business to the next level with Government Support


Westcon Convergence is pleased to host an exciting new partner workshop introducing GrowthAccelerator, a new government-backed service led by some of the country's most successful growth specialists, dedicated to accelerating the growth of England's brightest businesses. This new and innovative service supported by a £200m Government investment, will help up to 26,000 businesses achieve their potential and create 55,000 high-value jobs.
What does GrowthAccelerator do?
GrowthAccelerator is a unique service that helps business leaders with the drive to double their business in three years, achieve their ambitions. We do that by matching businesses with proven business experts to define a tailored growth plan that will realise controlled and accelerated growth. We open doors to external funding, seize new business opportunities, boost your innovation and leadership and connect you to a community of organisations and fast growing businesses that will add value.
In the last 12 months GrowthAccelerator has been the catalyst for:
•  Over 3,400 businesses increasing turnover more quickly
•  Over 3,100 businesses increasing employment at a faster pace
•  Over 5,700 businesses have increased ability to reach key milestones
Why attend?
•   Find out how you can join over 6,000 other businesses already benefiting
•   Hear from a partner who is achieving rapid growth with the programme
•   Network with other partners.
•   Hear why Westcon Convergence is supporting this new service
•   No product. No technology. Just 100% Growth Strategy.
GrowthAccelerator is available to eligible partners registered in England, employing less than 250 full time employees and with turnover of less than £40 million.
Who should attend:
 
Business Leaders
When:
 
09:30 – 13:00 Thursday 12th September 2013
14:00 – 17:30 Thursday 12th September 2013
Where:
 
Westcon Convergence - Gatwick Office (15mins from M25 J7)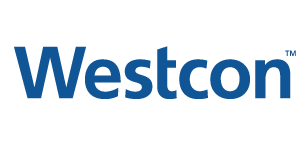 Want to know more? Email your enquiry